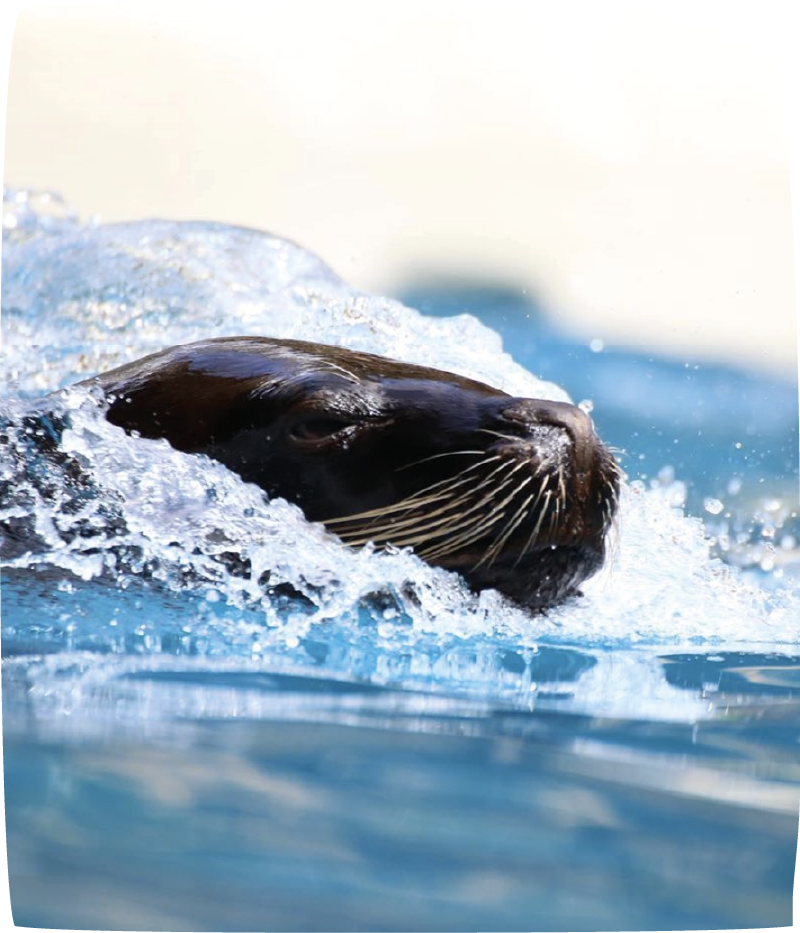 Learn more about her life story
This sea lioness is one of the oldest animals of Oasis Wildlife. She has undergone several surgeries to regain her eyesight as she suffers from cataracts.
These are very complex and high-risk operations that involve long post-operative treatments, to which Yvonne will have to be subjected for life. Cataracts not only complicate the vision of this sea lioness, but also cause her continuous pain that puts her wellbeing at risk. The operation is also very expensive, and to perform it Oasis Wildlife receives national and international experts in veterinary ophthalmology and marine mammal medicine, who come to our hospital to treat these cases.
We have the best people to look after the health of our guests!
Yvonne is a very sociable animal who enjoys spending time with the zookeepers of Oasis Wildlife. She deserves a quiet old age life in our centre and you can be part of it.