We are working to be 100% accessible.
Our facilities are constantly transforming and adapting so that we can all learn and enjoy nature. Together we will achieve our goal of being a barrier-free place. To make yor visit easier, currently you can find: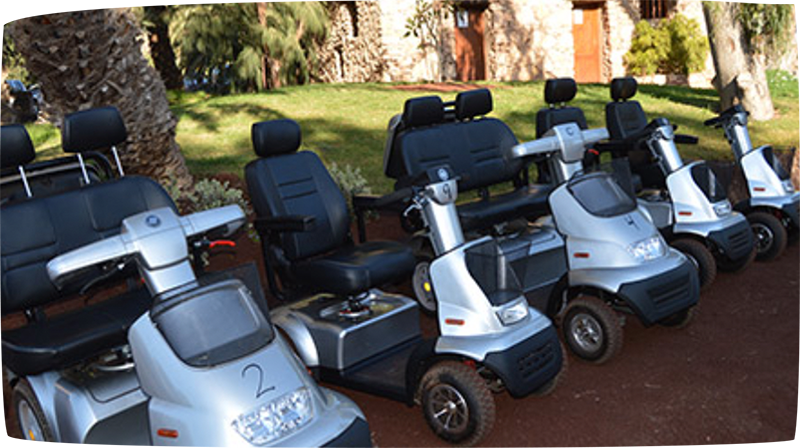 Electric scooter
We have a scooter rental service, with which we want to facilitate the movement through our facilities of all people with reduced mobility. These electric motorcycles will allow you to move around the main areas of our Oasis, either alone or with a companion. Contact us and we will inform you of all the rates.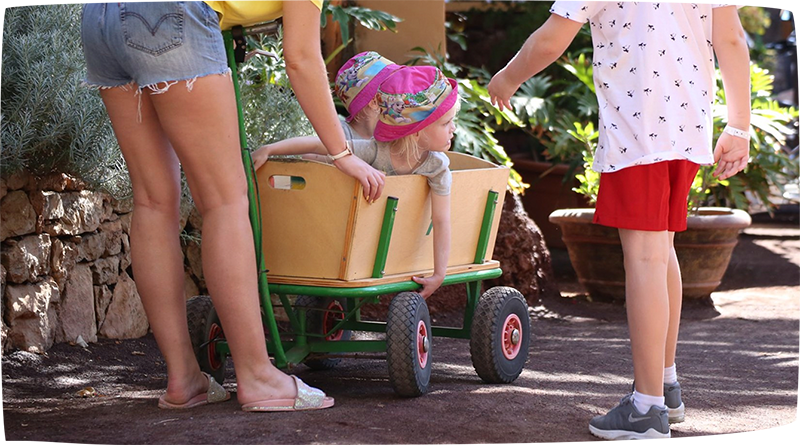 Wooden cars
They are suitable for all terrains and roll easily along the sandy paths of this Oasis. Forget the stroller and let your children enjoy this adventure in our wooden carts.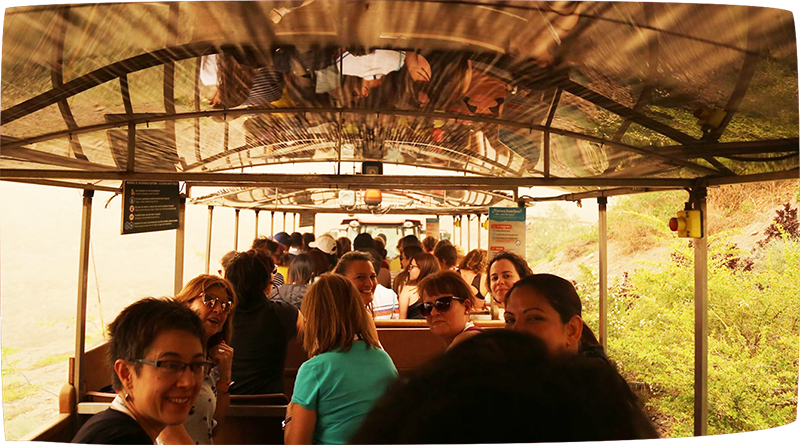 Ecotour
This is a new way to get to know the flora and fauna of Oasis Wildlife. You can visit our centre on board of this train. A comfortable journey, free of charge and lasting 45 minutes, in which you can access both Oasis Botanic and the main natural areas of Oasis Wildlife (savannah, giraffes, sea lions, etc).
It has stops at the educational exhibits and at the interaction experiences.
It operates every day of the year and is adapted for people with reduced mobility.
You will enjoy nature from a different perspective!