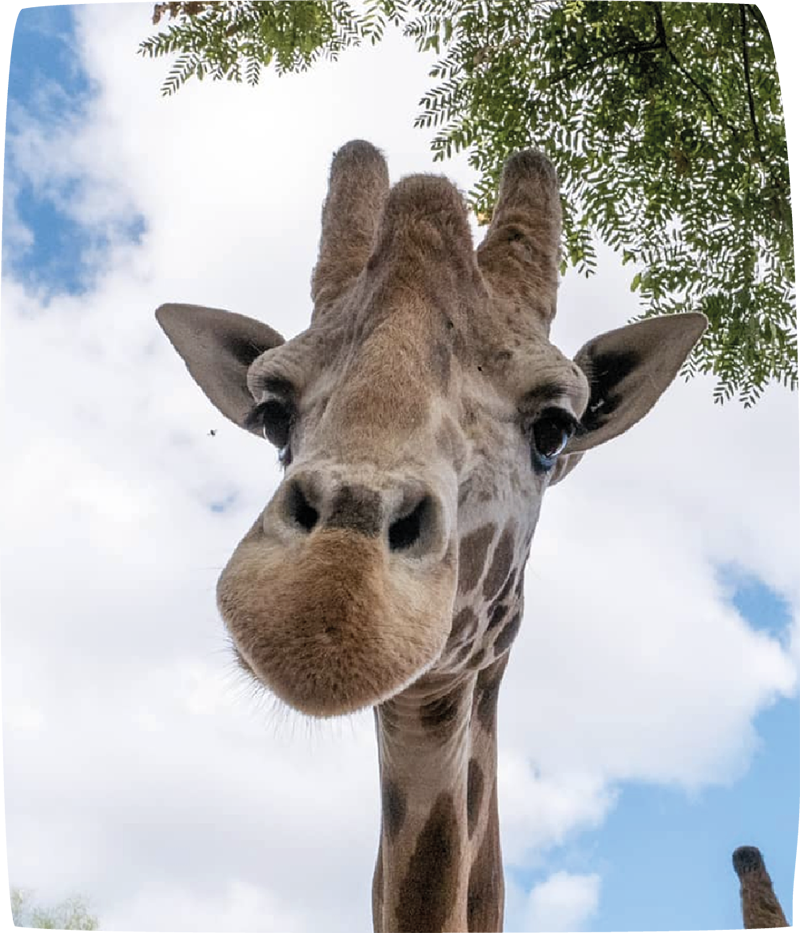 Learn more about her life story
Émolo was born in 2002 in a zoo in Hungary with a deformity of the right front leg. As she grew, gained weight and finally weighed almost 900 kg, this deformity worsened. When the animal arrived at Oasis Wildlife Fuerteventura, we started a training programme so that the veterinary team could better assess the injury. Everything went well and Émolo is now voluntarily having x-rays taken of her foot. Unfortunately, we found that the injury was not operable, but thanks to a daily training programme we can prevent it from getting worse.
You can participate in his treatments and in maintaining his wellbeing by becoming a sponsor of Émolo. Would you like to participate?
Now she even lets us file her hooves and perform check-ups without anaesthesia. For such a big animal an anaesthetic is very risky. Today, her quality of life is good thanks to the training and examinations we carry out. Émolo has a normal daily routine and shows all the natural behaviour in her family group, where she even became a mother twice.