Experiencing as a family everything that nature can give us is one of the best ways to do this. Enjoy with your family the different activities that our Oasis has prepared for you!
CHILDREN'S FARM
Our Oasis Farm immerses children in a natural environment where they can experience their first encounters with different animals: donkeys, camels, ponies, rabbits or turtles. Their heroes in the drawings are now flesh and blood.
It is one of the most loved experiences by the children, where these loving creatures communicate with them through sounds, caresses or looks.
We know that they will make good friends, and above all they will begin to develop empathy for nature and to become aware of how important it is to take care of it and preserve it.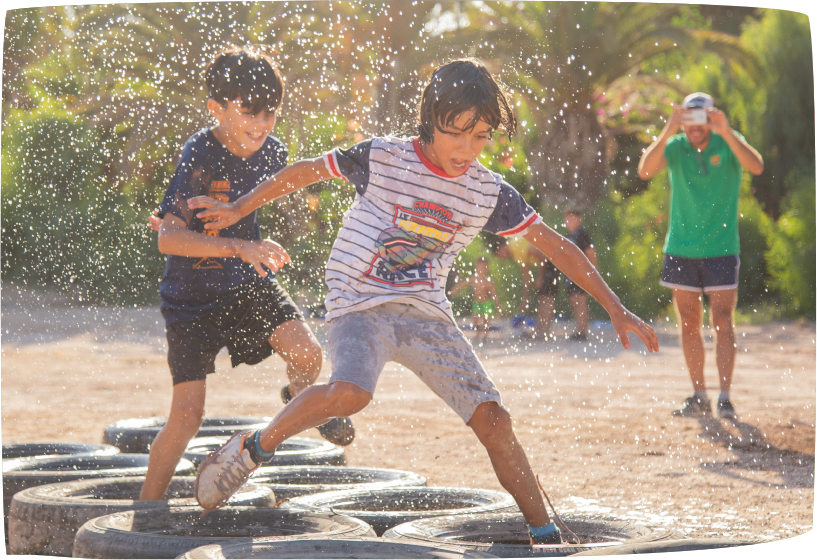 OASIS PLAY
The play area will also be a space where the children will be able to recover their contact with nature.
Nowadays children spend less time playing outdoors, so we believe that the connection with the natural world is essential for them and is the basis for them to learn the importance of preserving the wild nature that all the animals in the zoo represent.
Children who connect with nature will become adults who care about nature. We will leave out technology and we will be able to enjoy as a family the swings, sand areas, running and jumping spaces and the thousands of plants that surround this play area.
CELEBRATE YOUR SPECIAL DAY WITH US
The birthday, communion or graduation is a very special day for your child. At Oasis Wildlife we have the best outdoor space to celebrate this day and make it unforgettable.
We propose you a very special day, in our restaurant and games area, from where we will start a guided tour of the zoo, directed by an educator and the protagonist of the day (the birthday child). He or she will be the one who decides the route, the animals to visit and the adventures that the rest of his friends will enjoy.
Afterwards we will have a picnic and there will be free time for the children to enjoy nature and play at their leisure. Optionally, they can have a mask painting service, animators, etc… at an additional cost.
What is included?
Guided tour and small snack
Invitation Design
Oasis Wildlife educator assistance
A gift for the celebrating child
Discount vouchers for the rest of the guests at the celebration
Interesting facts
The group must be from a minimum of 10 to a maximum of 50 children, and they must always be accompanied by an adult, whose entrance is free. The minimum age is 2 years and the maximum is 14 years.
Oasis Camp
Let your children or students discover our amazing flora and fauna from morning to night.
The Oasis CAMP camps combine education and fun, and will allow the youngest to create links with nature and learn to observe the world from a different perspective, that of admiration and respect, while doing sport and playing in a privileged natural environment.
A place where learning about nature is easier and also makes fun.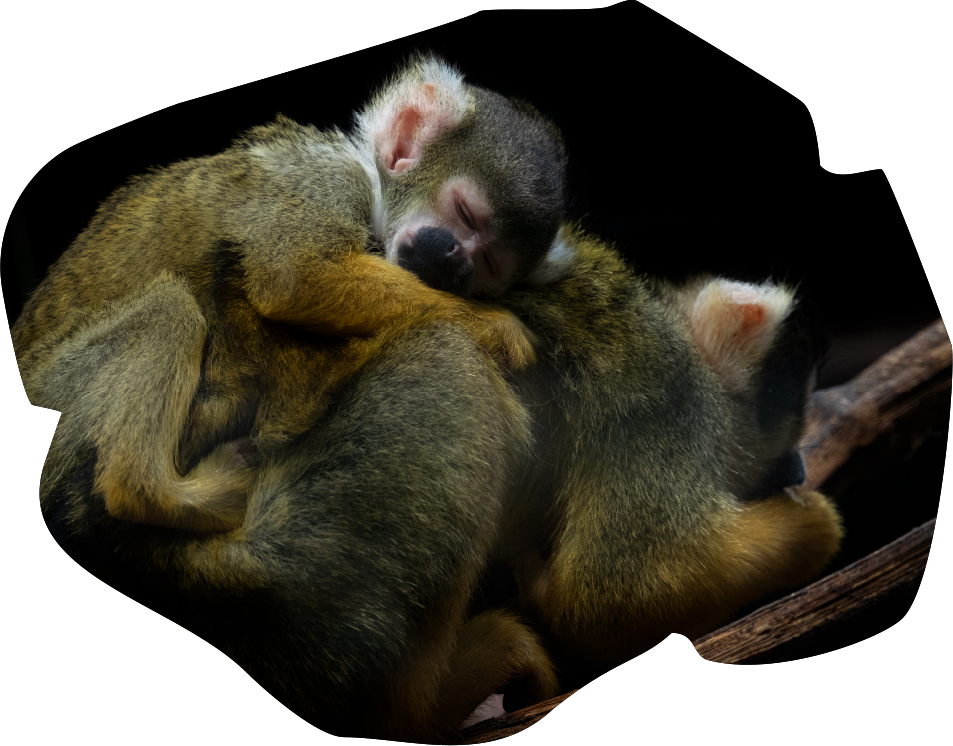 WHEN NOBODY SEES ME
Have you ever wondered what our animals do when visitors are not around? Now you can enjoy a nocturnal encounter with animals, with a half-lit guided tour and activities to learn how they sleep, what they do when the sun goes down and what the sounds of nature are at those hours.
A very different experience, and one more step to continue inspiring wildlife lovers and animal enthusiasts.
Children from 5 years old are welcome with an adult. The adult must be present with the child.
Timetable:
From 18:30 to 20:30
Size of the group:
This activity will be carried out for groups of at least 20 people.
Dates available: