At Oasis Wildlife we work towards a society in which animal welfare is respected, promoted and advanced, in line with the Animal Welfare Strategy promoted by the OIE.
Oasis is a home for everyone. For those who visit us and especially for those who live there. We continuously adapt all our facilities to each of the species that are with us. We take care to recreate in detail all aspects of their natural environment, so that they do not notice the difference. We simulate life in nature, so that they feel at home!
Ensuring the highest standards of animal welfare and quality of life is a prerequisite for modern zoos to fulfil our important educational and conservation role.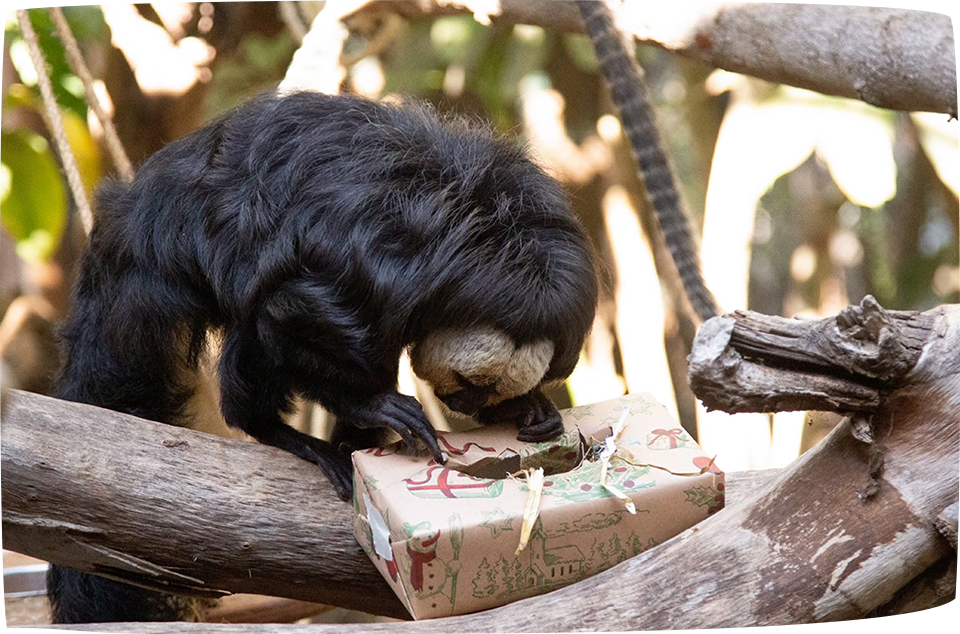 We take care of both their physical health – by treating diseases and injuries, maintaining adequate food and physical and thermal comfort – and their emotional state.
For the best management of the animals and plants in our care, we use an approach based on scientific evidence and best zoo practices in animal welfare and management.
Don't be surprised if you see cuddly toys, colourful ribbons or hidden food on your tour. They are part of an environment that we design with their welfare in mind. We also work to ensure that the animals do not lose their habits. They spend time building nests, looking for food and defending their territory; our team keeps them active through programmes that allow them to develop. This is environmental enrichment: making them feel at home, and improving their quality of life.