We are celebrating the second edition of the "PATH OF THE WISE MEN OF THE EAST". A magical itinerary, where adults and children will be able to leave their letters of wishes in the royal letterbox and meet the camels that will carry the Three Wise Men on the most magical night of the year.
We are waiting for you!
FAMILY SOLIDARITY ACTIVITIES!
You will be able to take care of their Majesties' camels, help to feed them, walk them, look for pasture, brush them and learn all their secrets.
With the payment of your reservation you will collaborate with the purchase of school supplies for families at risk of exclusion through the Federación Insular Majorera de madres, padres y alumnos (FIMAPA).
Reserve your place by leaving your letter at the Hotel Mirador de Fuerteventura.
TICKET 5€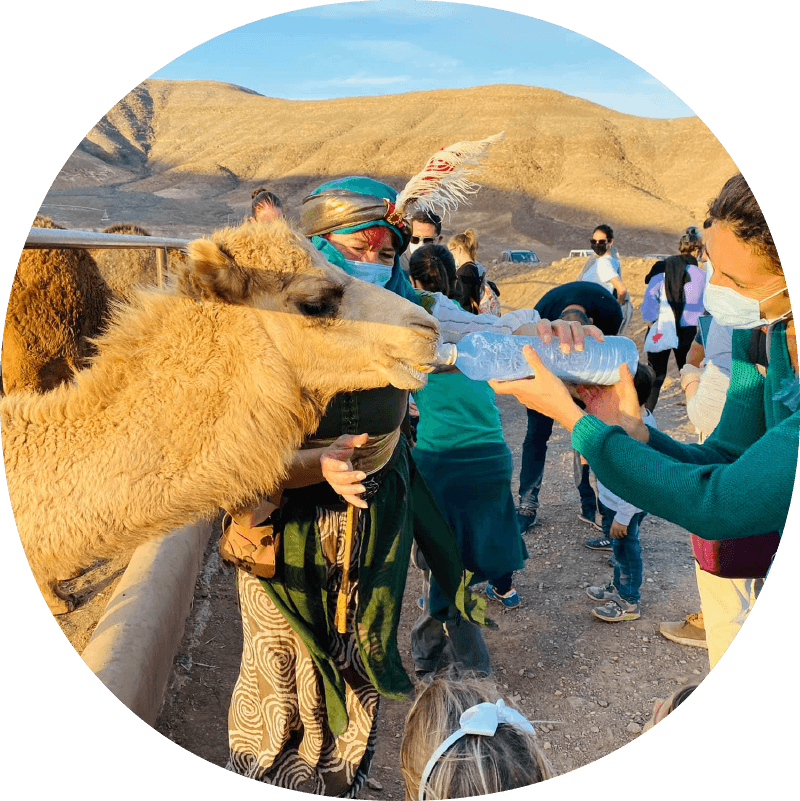 620 26 54 15 (ONLY WHATSAPP)