Whether it's just a day camp or an overnight stay, in this adventure the little ones will come into contact with their natural environment, discovering the secrets of animals and plants, which will allow them to become the conservationists of the future.
Pedagogy
This camp is full of animal experiences, behind the scenes activities, interactive experiences, games and fun. Under the guidance of our monitors, children between 4 and 14 years of age will carry out activities according to their age and adapted for each type of learning.
Independently or in groups, children will participate in projects that will foster their individual experience and help them to reinforce their collaboration, communication and teamwork skills.
Teachers will be able to incorporate these days into their learning programmes and parents will get their children to enjoy the outdoors while they learn.
Learn English
In this camp, the little adventurers have time to practice English with qualified teachers through games, lessons and conversations.
The children will enjoy activities like:
Experiences with lemurs
Sea lion experiences
Camel experiences
Educational performances
Environmental education
"Little biologists"
"Do you know the parrots family?"
Getting to know the marsupials
Wading birds (beak-feather-legs)
"Shells, scales and spines"
The trail of 10 amazing plants!
"Future keepers"
Dromedary keeper
Farm keeper
Elephant training
Sea lion keeper
Environmental enrichment workshop
Workshops and handicrafts
Hiking
Beach cleaning
Games and activities on the beach
Parkour
Evening event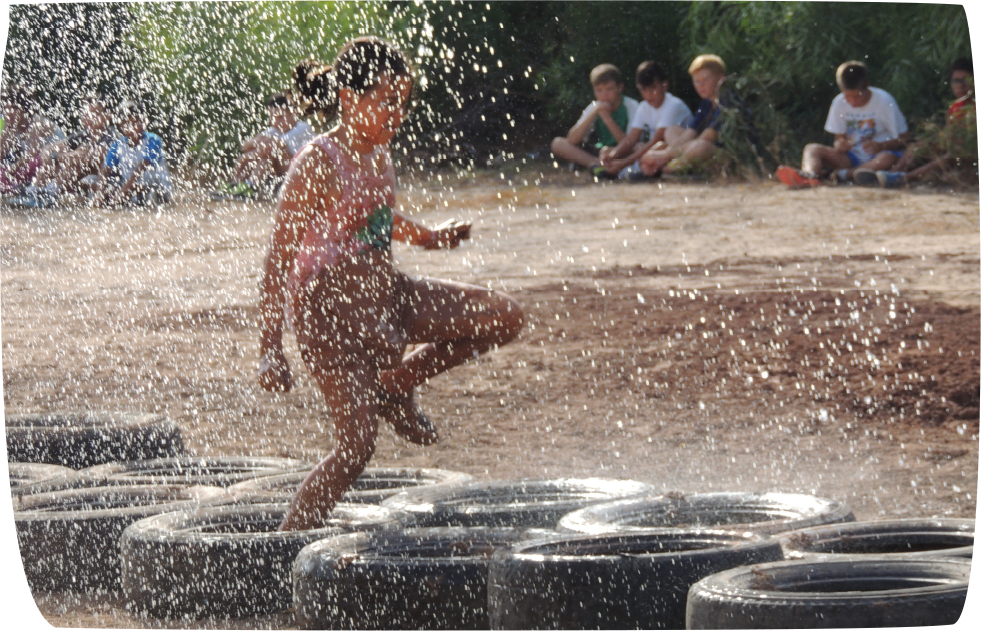 An accommodation in the heart of this Oasis
Children can stay during the day or spend the night in our hostel in the heart of the park, which has two large dormitories and separate changing rooms connected to the bedrooms.
The hostel also has:
· Air conditioning
· Smart TV with USB input
· First aid kit
· Water dispenser
· Library with books about animals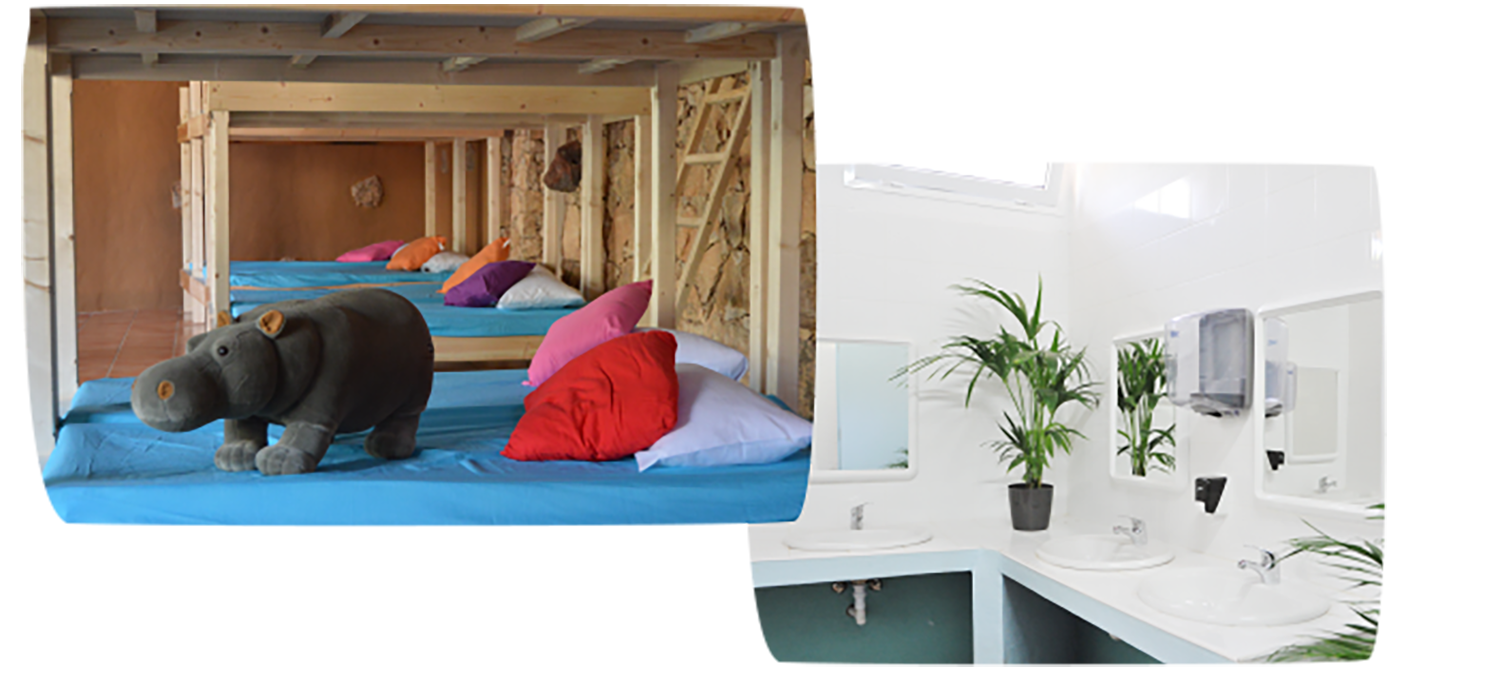 Traditional cuisine with food from our garden
Every day expert and qualified cooks prepare the menu with top quality products, adapted to the needs and tastes of the pupils. Las verduras, huevos, carne y hortalizas son de producción propia, en la granja que tenemos en Gran Tarajal.
Slow-cooked, traditional dishes are prepared in the restaurants we have in our Oasis, and will be enjoyed every day in the three dining rooms for more than 200 pupils. They will be seated at tables of different capacities (from 6 to 12 students). They will be accompanied by their monitors and coordination staff at all times.
Our kitchen staff is trained to prepare special diets for children with any type of allergy or intolerance. Alternative menus are prepared as close as possible to the daily menu so that children who do not eat certain foods do not feel like they are being differentiated. We also offer a specific diet for those children who, for religious reasons, do not eat some type of food.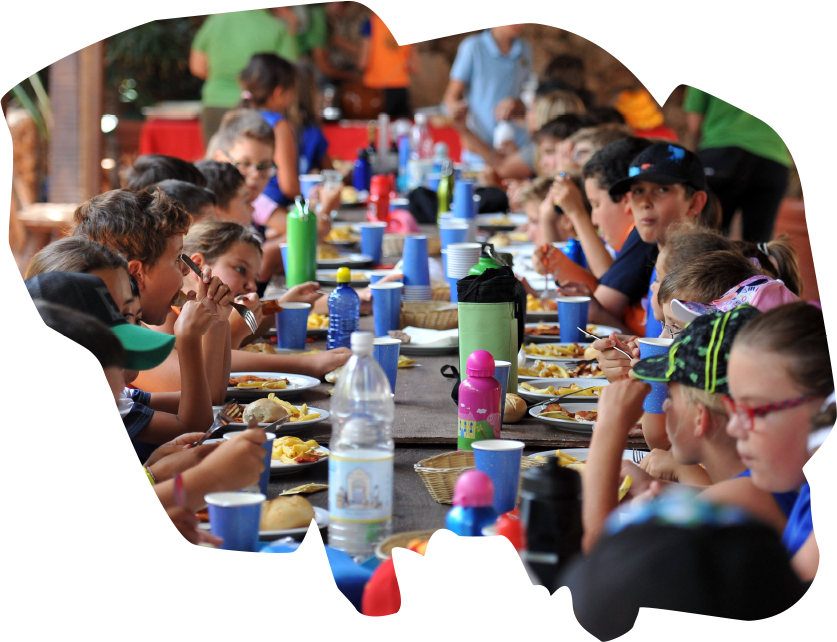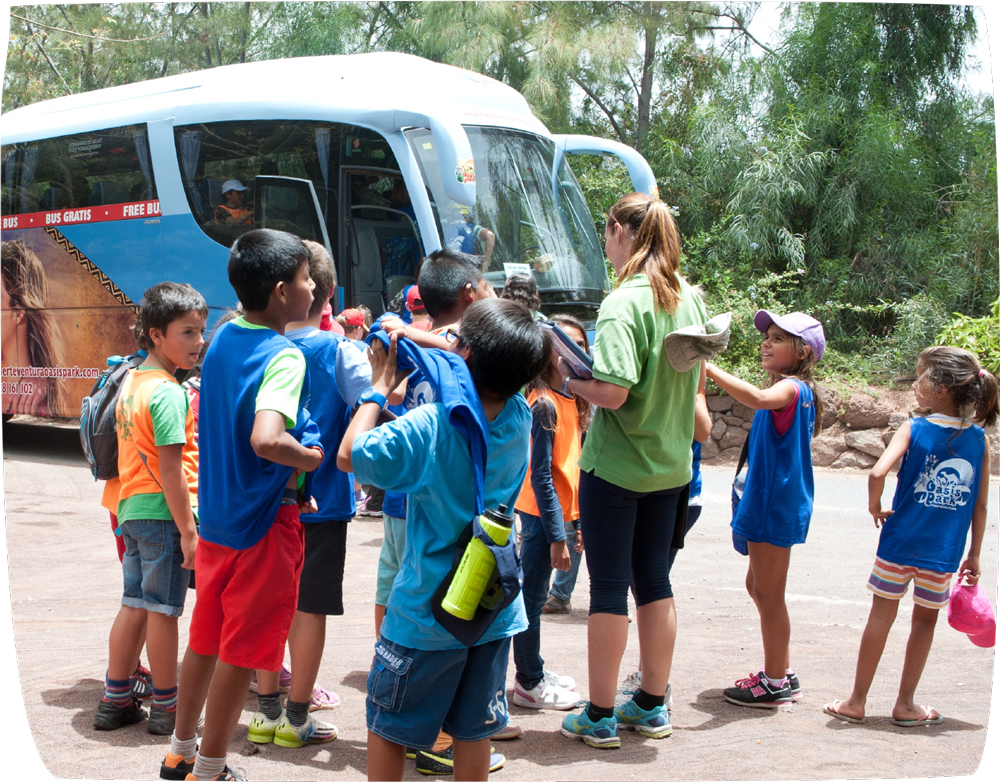 Transport
We offer our free shuttle service from different parts of the island.
For those parents who need to arrive early or leave the camp later, this year we have free childcare, so we welcome children from 7:30 in the morning to departures until 18:00 in the evening.
SIGN UP NOW AND GET A DISCOUNT
You can also benefit from discounts when registering siblings. You can contact us with any questions by calling +34 616195305 or by email at educación@fuerteventuraoasispark.com.